Hultgren Nachhaltigkeitsberatung UG (Sustainability Management), founded in 2012, is a consulting company. Hultgren advises customers – companies and organizations – on the implementation of sustainable strategies and quality assurance. Hultgren implements lectures, audits and seminars and prepares publications. Hultgren ensures that customers create a sustainable positioning close to the market. Social and technological trends as well as economic developments are related to entrepreneurial actions and market opportunities.
One of the tools, developed by Hultgren, especially for organizations and projects is the "Sustainability Check", which contains 150 questions in 15 fields of action, e. g. energy, waste and pollutants, supply chain, IT-Management, database and platforms creation, financing, communication and reporting. At the end of the check is a comprehensive report that provides information on the status quo of sustainable company development, useful targets and strategic recommendations for action in every field and not least highlights priorities of future orientation. The "Sustainability Check" is successfully tested with IT companies as well as the finance, education and social sectors. The "Sustainability-checked" certificate from Hultgren Nachhaltigkeitsberatung is recognized by numerous companies in Germany.
Hultgren also focuses on monitoring, evaluation and quality management. The company evaluates the quality of EU funded projects, as, for example, "Essbare Schule" – Netzwerk Ernährungsbildung" in Berlin. The academic cooperation partners are: Freie Universität Berlin, Euroregion Viadrina Frankfurt (Oder)/Gorzow, Hochschule für nachhaltige Entwicklung Eberswalde, Hochschule Harz etc. As trainers, the members of the company were involved to TEMPUS / Erasmus+ projects. Hultgren was Partnerorganisation in international Highlightprojects.
International Projects:
EANET – Entrepreneur Alumni NETwork (Trainer, 2014 – 2017)
The objective of the EANET project was to establish Entrepreneur Alumni Networks at 11 Universities in Ukraine, Moldova and Georgia which support the entrepreneurial spirit among students, scientists and alumni and raise an entrepreneurial ecosystem in their countries. Stable international networks were created during the project period and beyond.
MEDIATS – Mediation: Training and Society Transformation (Partner, 2018 – 2022)
MEDIATS goal is to enable Universities to be key players in the facilitation of the processes of mediation in Azerbaijan, Georgia and Ukraine. Democracy and social coexistence are to be strengthened by acquiring the best European practices, to establish a sustainable Mediation Federation.
INTERADIS – International Students Adaptation and Integration (Partner, 2020 – 2023)
The wider objective of INTERADIS is to integrate international students into Ukrainian and European educational space by the means of cultural, ethnic, social and academic assets.
CLIMAN – Synergy of educational, scientific, management and industrial components for climate management and climate change prevention (Partner, 2020 – 2023)
The aim of CLIMAN is to strengthen universities in Georgia, the Republic of Belarus and Ukraine in their role as key actors in ecological and sustainable economic and social transformation.
University Alliance for Sustainability (Trainer 2021)
The University Alliance for Sustainability is committed to promoting sustainability discourse throughout whole institutions. Within the framework, Freie Universität Berlin together with its four strategic partner universities: the Hebrew University of Jerusalem (Israel), the Peking University (China) and the University of British Columbia (Canada) focus on sustainability as a comprehensive topic for collaborating in research, teaching, and campus management.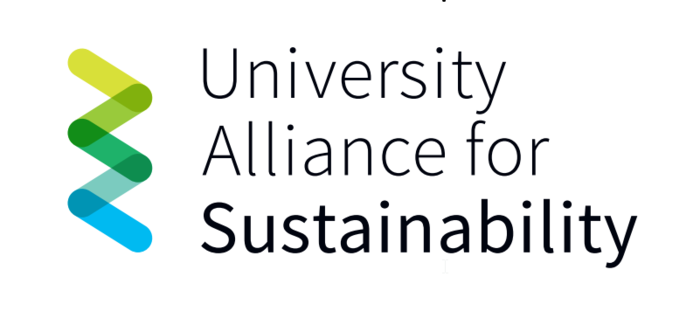 Una.Resin: Towards a common Una Europa RESearch and Innovation eco-system (Trainer 2022)
Una Europa is an alliance of eight leading research universities with a global reputation and reach: "We share a new vision for the University of the Future. We lead initiatives to rethink higher education and research collaboration. Our collective mission is to create a truly European inter-university environment, where outstanding research is continuously linked to transnational learning and innovative, critical thinking. We draw on our collective strength and that of our partners and our communities, to create technological, cultural and social innovation impact on the local, regional, national, European and international levels. We commit ourselves to driving European leadership by creating a University of the Future as an international, value-driven, innovative community of researchers, students and professional services that is open and inclusive."
Freie Universität Berlin, Alma Mater Studiorum University di Bologna, The University of Edinburgh, Helsingin Yliopisto / Helsingfors universitet, Uniwersytet Jagielloński w Krakowie, KU Leuven, Universidad Complutense de Madrid, University Paris 1 Panthéon-Sorbonne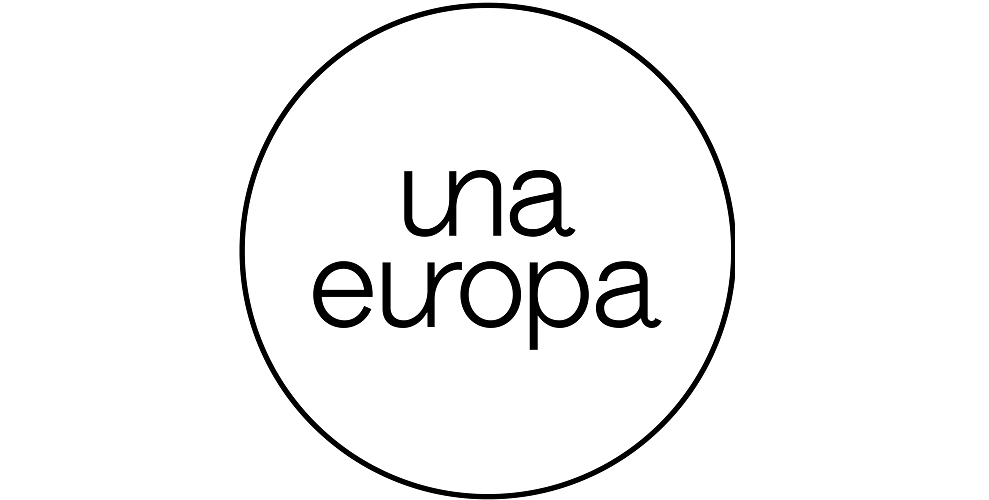 Oliver Schmidt, Bachelor Professional of Marketing, is CEO of Hultgren Nachhaltigkeitsberatung UG. He works as a company consultant, coach of international startups, lecturer (FU Berlin, HU Berlin, HNE Eberswalde, University of Trier, Hochschule Harz) and as a founding consultant. His special focus is on the tension field from strategic sustainability management, quality management, corporate management and marketing management. As a member of the Network of Entrepreneurship of the Freie Universität Berlin he supports students of the german fellowship as a sponsor and mentor. In the network of Central and Eastern European Universities, he is engaged as lead coach and lecturer
He likes to explain the world in lectures and workshops in the field of tension between sustainability management and corporate strategy. He lives in Berlin and has, the last time he counted, a wonderful wife, three children and two cats.
International Network:
Freie Universität Berlin, Germany
Hochschule für Technik und Wirtschaft Berlin, Germany
Hochschule Harz, Werningerode, Germany
Ostbayerische Technische Hochschule Amberg-Weiden, Germany
Hogeschool van Amsterdam, Netherlands
Netherlands Business Academy Breda, Netherlands
KROK University Kyiv, Ukraine
Yuriy Fedkovych Chernivtsi National University, Ukraine
V. N. Karazin National University Kharkiv, Ukraine
National Automobile and Highway University Kharkiv, Ukraine
Polytechnic National University Lviv, Ukraine
National University of Water and Environmental Engineering Rivne, Ukraine
National Politechnical University Odessa, Ukraine
Mariupol State University, Ukraine
Sumy National Agrarian University, Ukraine
Ivan Franko National University Lviv, Ukraine
Ukrainian State Centre for International Education, Kyiv, Ukraine
Ilia State University Tbilisi, Georgia
Technical University Tbilisi, Georgia
Shota Rustaveli University Batumi, Georgia
Akaki Tsereteli State University Kutaisi, Georgia
Turiba University Riga, Latvia
Mykolas Romeris University Vilnius, Lithuania
Academy of Economic Studies of Moldova Chișinău, Republic of Moldova
Alecu Russo State University of Bălți, Republic of Moldova
Bogdan-Petriceicu-Hasdeu University Cahul, Republic of Moldova
Khazar University Baku, Azerbaijan
Ganja State University, Azerbaijan
University of Foggia, Italia
Universidad Católica San Antonio de Murcia, Spain
Alexandru Ioan Cuza University of Iasi, Romania